Homeowners
Top Rated Local® Services for Homeowners
Serving Homeowners in New Bern, Craven County, & Surrounding Counties
At Creekside Cabinets of New Bern, our goal is to provide homeowners with the missing puzzle piece. In other words, we believe that having custom cabinets made can provide your home with exactly what it needs. In addition to combining top-quality craftsmanship with beautiful designs, the cabinets we offer are also designed to make life easier.
By creating cabinetry that works to meet your specific needs, our goal is to ensure that you actually enjoy spending time in your home.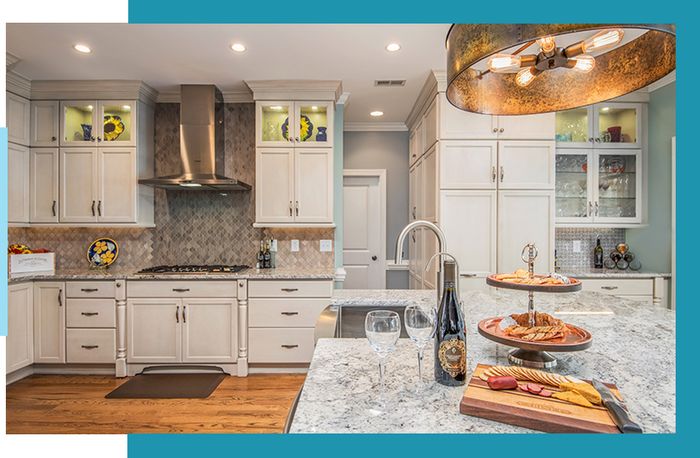 Combining Timeless Beauty and Practical Usefulness
There's nothing in the world quite like feeling comfortable in your home. But what does it take to do that? For some, it's the right combination of colors. For others, it's feeling like their living space suits their needs. What better way to enjoy the right aesthetic and the right layout than with new cabinetry made just for you?
When you choose Creekside Cabinets of New Bern, we will go above and beyond to make your home a better place to live. Whether you're in the market for new kitchen cabinets or new bathroom cabinets, we have you covered. Schedule a consultation today to learn more. We look forward to working with you!
We Quote Cabinets The Creekside Way, Cabinetry Done Differently,  Always Giving You More Value For Your Investment.
Soft cushion close doors and drawers are a standard at Creekside Cabinets.
We include a wood cutlery divider in a top drawer.
We include trash pullout bases for your waste convenience.
We avoid Blind Corners to promote ease of access to all spaces.
We pay attention to clearances and walking aisles.
We design creatively with long term function in mind.
We offer a great design, product, and professional service for the best price.