Contractors & Builders
TOP RATED LOCAL® KITCHEN & BATH CABINETRY
Expert Contractor and Builder Collaboration
Whether you're working on a new construction project or a home remodel, if you're a contractor or builder in need of high-quality cabinets, look no further than Creekside Cabinets of New Bern. Backed by many years of combined experience and a reputation for customer service, you'd be hard-pressed to find a better valued cabinet than the ones we offer.
At the end of the day, your customers care about quality craftsmanship and beautiful aesthetics. That's why we're pleased to offer a variety of different cabinet options, all made here in North America. Best of all, there's something for every budget, ensuring that when you reveal the space to your customers, they'll be thrilled with the results.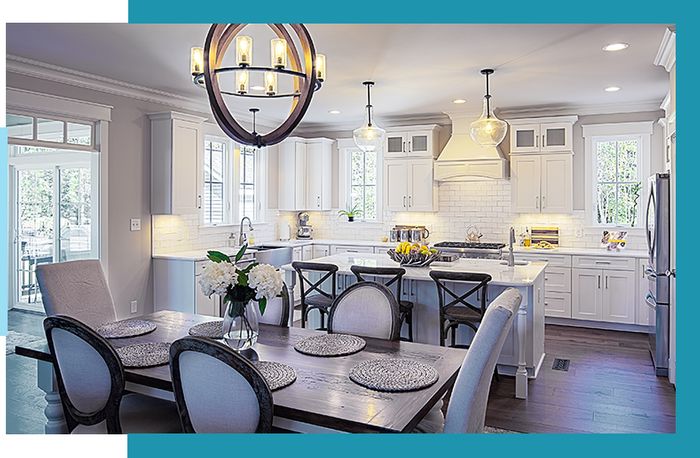 Build Your Clients the Home of Their Dreams
Do you have clients who aren't quite sure what they need? Bring them into our showroom to look at the various options and get input from our team.
When it comes right down to it, providing the client with a living space that they'll enjoy is the dream — and we can make it a reality.
We Quote Cabinets The Creekside Way, Cabinetry Done Differently, Always Giving You More Value For Your Investment. 
Soft cushion close doors and drawers are a standard at Creekside Cabinets.
We include a wood cutlery divider in a top drawer.
We include trash pullout bases for your waste convenience.
We avoid Blind Corners to promote ease of access to all spaces.
We pay attention to clearances and walking aisles.
We design creatively with long term function in mind.
We offer a great design, product, and professional service for the best price.
BEAUTIFUL • PROFESSIONAL • CUSTOM
Have questions? Ready to get your project started? Contact the team of experts at Creekside Cabinets of New Bern today. We look forward to hearing from you!