Cabinetry & Services
Top Rated Local® Kitchen & Bath Cabinetry
Quality Residential Services at an Affordable Price
Established in 2007, Creekside Cabinets of New Bern has been providing homeowners with quality cabinets that will stand the test of time. Available in a number of different colors and styles, the cabinetry you'll find in our showroom is made right here in North America. With semi- and fully custom options available, we install cabinets the right way, ensuring many years of service. We even supply and install functional hardware to go with each project!
Kitchen Cabinets
Is your kitchen in need of an update? New cabinetry can make a big difference, and that's why when you work with Creekside Cabinets of New Bern, you'll find that we'll go above and beyond to bring your vision to life. Have a specific vision? Not sure what you need, but know you need a change? Whatever the case may be, our team of experts is here to help ensure that you get just the right thing.
Bathroom Cabinets
Making some changes in the bathrooms throughout your home? Having cabinets that are both fashionable and functional is a necessity. The good news is that Creekside Cabinets of New Bern offers a variety of different options that can help you achieve the perfect combination of beauty and usefulness.
Visit our showroom or contact us today.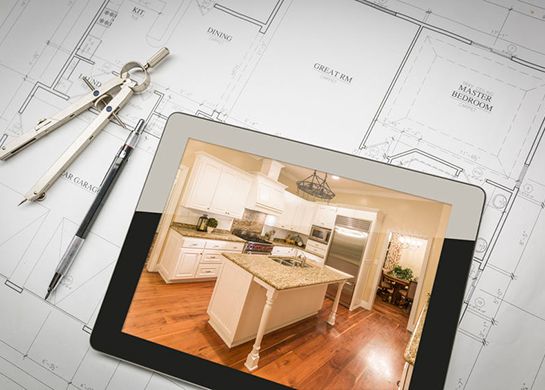 Cabinetry Design & Development
Getting started.
Our professional team of designers will work with you to perfect every detail of your new cabinetry project. We utilize computer aided drafting as well as hand drafting to specification.
For the initial design meeting please bring in some rough measurements or a layout for your cabinetry project. After making some selections we can do a rough quote and provide a 3D rendering of your room.
Moving forward we can arrange for your design associate to come to your home and take the final measurements to place your order.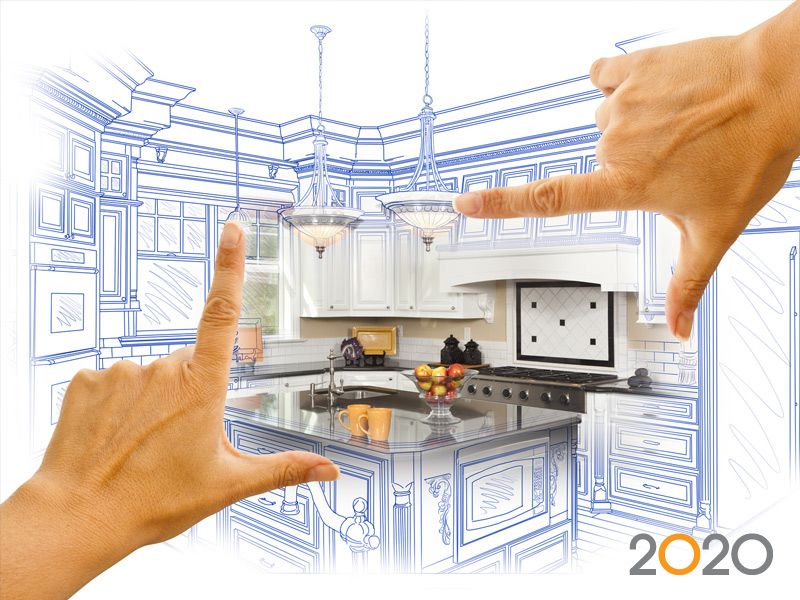 Cabinetry Sales & Installation
Moving forward.
After reviewing and finalizing every detail of your cabinetry plan your order is submitted and you're one step closer to your new space. Congratulations!
Upon arrival to Creekside Cabinets, your cabinet order will be thoroughly checked for accuracy before delivery to your home or office. Occasionally there are some concealed surprises but don't worry, we have you covered.
Our professional installers are ready to impress you with a friendly and pleasant cabinet installation experience.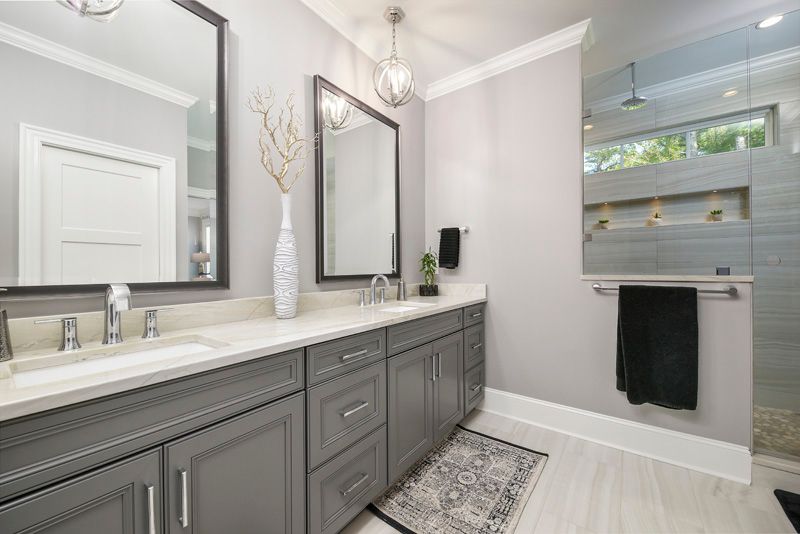 Design Retainers, Deposits, & Ordering
Making payments and ordering.
Creekside Cabinets will offer a free initial quote with customer or contractor provided information. We do request a retainer deposit for design development which will be applied to your future purchase.
Allow time to review the design and details with your Creekside Cabinets customer service associate and be prepared to sign off for your order placement.
A deposit is required for all cabinet orders. Creekside Cabinets does not accept credit cards at this time. We cheerfully accept checks or cash payments.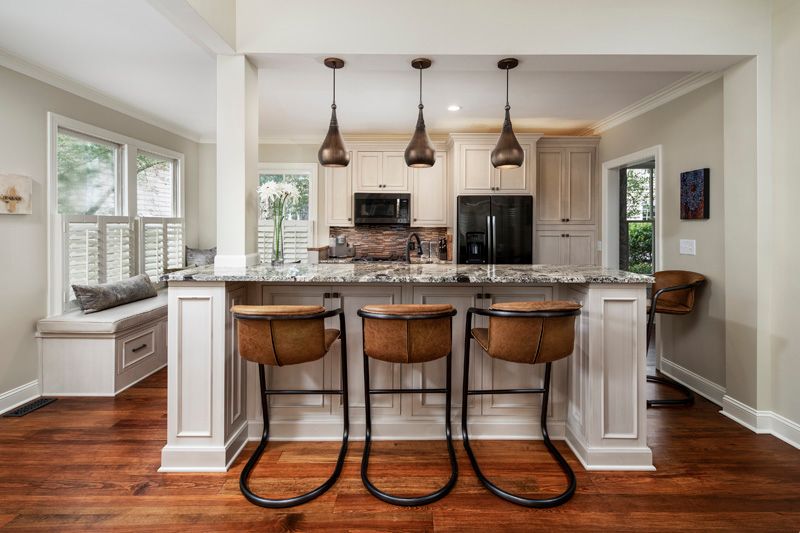 Prepare for Delivery & Installation
Preparation is key.
Before your delivery is scheduled please make sure your existing cabinetry has been removed and the space is clean and clear for your new cabinets arrival and installation.
Your home or office should be acclimatized, your cabinets are made from wood and are susceptible to extreme humidity and climate change.
We appreciate every effort you make to provide a comfortable installation environment and look forward to doing an excellent job for you.
YOUR PROFESSIONAL DELIVERY TEAM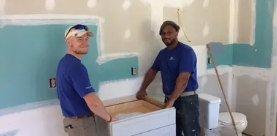 Your professional delivery team for Creekside Cabinets of New Bern, NC. We truly belive in delivering "Cabinetry Done Differently"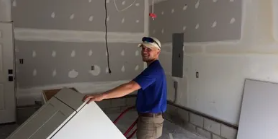 With a cheerful attitude we will check your cabinets thoroughly as they arrive to your site. Quality control is important to us.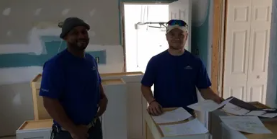 Bryce and Byron will carefully deliver and unbox your cabinet order. They are punctual, polite and respectful of your property.