Bathroom Cabinets
Top Rated Local® Kitchen & Bath Cabinetry
Quality Bathroom Cabinets at an Affordable Price
There's nothing more frustrating than dealing with beat-up bathroom cabinets that just don't work as they should. Thankfully, at Creekside Cabinets of New Bern, we offer a variety of bathroom cabinetry options for any style and budget.
Whether you want a classic look with subtle greys and whites for your bathroom or something more modern with a pop of color, we can help bring your vision to life. Not sure what you need? Our in-house team of interior designers can work side-by-side with our cabinetry designers to ensure that you find just the thing.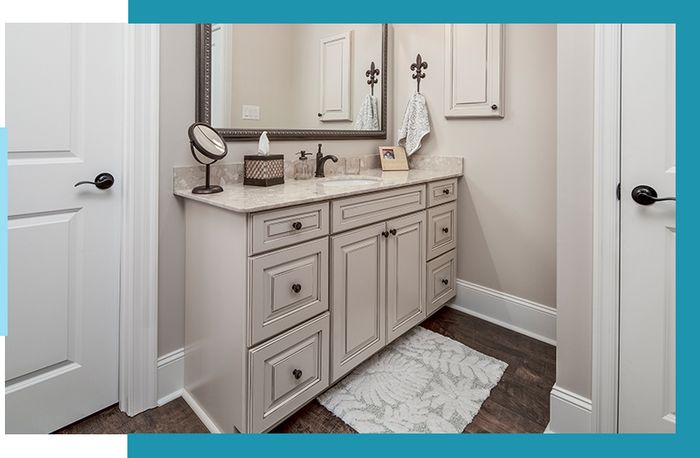 Make Your Bathroom a Cozy Oasis
If you've been dissatisfied with the cabinets in your home and you're ready to upgrade, we can help with your remodeling project. Building a new home and want long-lasting cabinets that fit your style? We can help with that as well!
No matter your specific needs, you can count on the team at Creekside Cabinets of New Bern for quality craftsmanship and unbeatable customer service. With nearly sixty years of combined experience, we're here to help you transform your bathroom with high-quality cabinets. Contact us today to schedule a consultation or plan to visit our showroom for inspiration. We look forward to working with you!